Know the Difference: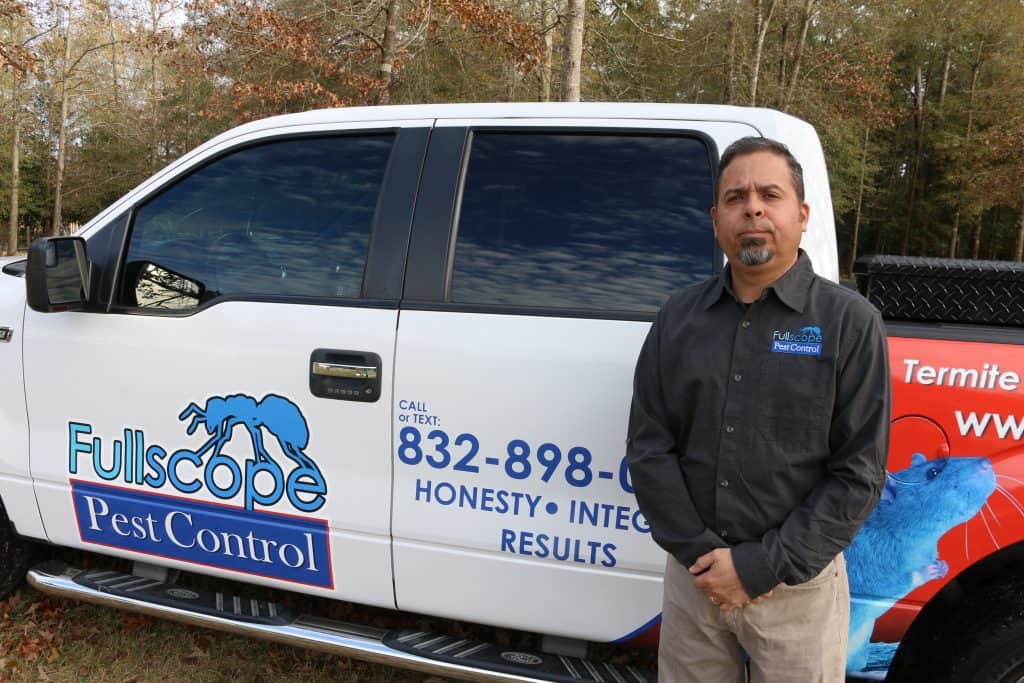 We believe that we don't just offer pest control: we offer pest prevention.
Knowing pests' natural habitats and life cycle gives us the upper hand in prevention, so we do more than just control after the invasion.
We are here to prevent, not just eliminate.
Pests have that name for a reason, and none of us want to have to deal with an uncomfortable and annoying pest situation. There are even some pests that will pose health risks, such as rodents and roaches. Pests can also influence your quality of life.
Our method is not simply the old-fashioned route of pest control, which is spraying a general insecticide around the perimeter of your house on a monthly calendar, no matter what.
We are different: we take the proactive approach to pest control, controlling the harborage areas, entry points, breeding sites, and we continue looking for evidence that a pest is targeting your home to stop it in its tracks.
This takes a professional, more knowledgeable approach to pest control, which requires extensive knowledge of the pest and products that are available.
See why the FullScope Pest Control is the superior choice for all your pest control needs.
Our Money Back Guarantee
We want you to be satisfied with our service and preventative programs, but if for some reason you are not satisfied with the results, we will provide a corrective service at no charge to you. If after 30 days, the problem still exists, we will continue to provide the necessary service at no additional charge.
Who We Are:
Fullscope Pest Control was founded in 2018 by Derek Salazar, by a lifetime resident of the Houston area.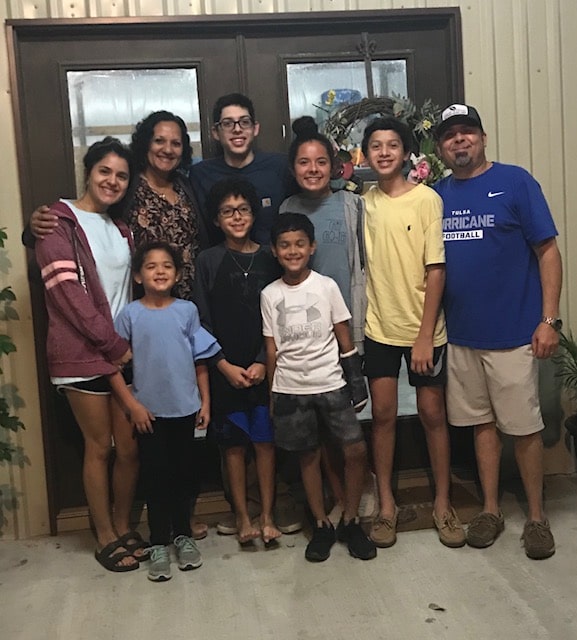 Although, Fullscope Pest Control is new to servicing customers, Derek Salazar brings over 30 years of industry experience and knowledge to the company, spending the past 30 years in the pest control industry, in both the commercial and residential. We have been sharing our chemical and pest knowledge to technicians across the south for those years and know we can service your home or commercial facility with top-notch results.
We are proud to now offer our experience to you, the most important part of the pest control industry. FullScope Pest Control will be serving the Kingwood, Atascocita, Humble, Cleveland, Splendora, New Caney, Porter and surrounding areas. With a highly technical and hands-on background, FullScope not only brings you solutions, but also professional friendly technicians who care about protection your family, pets, and property.
At Fullscope Pest Control we specialize in both commercial and residential pest management offering solutions to virtually all of your pest problems.
Why you should Give Us A Shot:
If you are experiencing pest problems of any kind whether they are roaches, ants, fleas, mosquitoes, termites, and rodents, you owe it to yourself to give FullScope Pest Control the opportunity to solve your problem. FullScope employs the latest innovative methods of Pest Management Practices and implements progressive techniques with your specific pest elimination needs in mind, whether you own a residential or commercial establishment.
Our Promise to you:
FullScope Pest Control was founded for the purpose of providing quality pest control that is safe, effective, convenient, and affordable. We employ our core values daily of honesty, integrity, and satisfying results. Let FullScope Pest Control WOW you with our unmatched quality customer service today.
Already experienced exceptional service from FullScope Pest Control, Leave Us a Review!
Bill Bailey
13:24 10 Jul 20
Chad Smith
01:15 10 Jul 20
Great customer service, Derrick with Full Scope explained their quarterly service And it sounded like exactly what we were looking for. He explained that they would watch for any additional signs of other needs that we may be unaware of at this time. It never felt like pressure, just good service.
Donald Fitzgerald
14:23 08 Jul 20
Monica Garcia
18:01 07 Jul 20
I scheduled with FullScope Pest Control a few weeks ago and I am VERY pleased. Not only were they were friendly, reliable and inexpensive but I can fully trust them with treating my home.I was able to get a quick quote and scheduled in the following week. I HIGHLY recommend FullScope Pest Control to all my friends and family. Thank you again for your professionalism!
Khali Naranjo
15:25 07 Jul 20
Richard Chachere
14:06 05 Jul 20
Barbara Schneider
22:28 30 Jun 20
We are very satisfied with Full scope Pest Control. They took great care in taking care of setting bait and spraying for Sugar ants and helping us understand that with what we were spraying when we saw ants just drove them to other parts of the house. They also sprayed and dusted around the perimeter of the house. Would recommend them to you wholeheartedly..
Ginger Dosser
19:27 29 Jun 20
Ardith Peppers
13:39 28 Jun 20
Very nice bunch of people and since I have been using them I have not seen one bug. I have a lot of rental property and I use them on all our properties.
Gayle Furr
23:12 26 Jun 20
Thank you for coming on such short notice and being so curtious and professional; you were so gracious and did a wonderful job; I really appreciate the work you did in exterminating the pests as there were so many; again I thank you, my sister thanks you and most of all my Father thanks you.
Mary Foshee Helm
19:21 19 Jun 20
The technician that came out and did our home was friendly, knowledgeable and professional. Everyone we had contact with from Camille to Derek to Jacob was fantastic. We will definitely use FullScope Pest Control again.
Gaynell Thompson
20:35 17 Jun 20
My first experience with Fullscope Pest Control and was very impressed with their work. Very knowledgeable on how to treat the problems, and look forward to using them again.
Rogan Lymer
14:31 12 Jun 20
Very nice staff. Explained each process. I do recommend
Jon Sherman
22:14 09 Jun 20
Awesome service. Friendly, professional, punctual, knowledgeable. I picked them based on their Google reviews and they exceeded my expectations. 😊
Calan White
14:49 07 Jun 20
Donna Erkson
13:42 06 Jun 20
Gloria Esparza
13:45 05 Jun 20
We were very satisfied with the total job done. Very professional and customer satisfaction. Ty.
Heather Dent
01:17 05 Jun 20
Full scope pest control was very professional. Our mosquito system was installed within a week of them coming to our home for a consultation. The installation was done in about 3 hours and care was used around our plants. We are so excited that we will be able to use our outdoor area year round without getting bit by mosquitos.
Full scope came through the next day after calling! Quick and friendly.
Tiffany Allison
23:58 02 Jun 20
Got me scheduled quickly. Haven't seen a single flea since they treated the yard and house, after working hard for several days to try and rid them on my own.
Robert Qualman
16:20 02 Jun 20
Texas Mother Trucker
23:04 21 May 20
Lois Qatami
13:14 21 May 20
We had thought there was a hive of bees, turns out it was Hornets😱. Scott took care of them. Hopefully the problem will be gone.
Casey Prince
21:05 19 May 20
This is a business that not only has customer service nailed but quality, efficiency and process. A local small business trusted by all the neighbors. Skip the big box companies and go with your neighborhood recommended and trusted source. The men and women working at Full Scope go above and beyond to be kind, caring and make you feel like you're a VIP whether calling in for a quote or receiving service.
Ward Corley
12:04 19 May 20
Fullscope showed up and treated my home for pests. They were professional and very informative about what pests were seen. I will use FullScope in the future.
Curtis Harrison Television
19:57 13 May 20
Lana Hakemack
13:11 09 May 20
Excellent service knowledgeable friendly
Rosa Gutierrez
20:57 08 May 20
Michel Hewitt
14:04 04 May 20
Fantastic and friendly service. Will most certainly be my go to company for any future issues or services needed.
John Chopz
14:49 02 May 20
Great people explained to me where and what was going to be applied and definitely see that their product is effective I definitely recommend them to anyone needing service also great pricing I will continue to use their services if I need any 5stars forsure
david dobson
23:21 30 Apr 20
Sprayed our house for wood roaches. Did a great job. Way more thorough than Terminix was and found two holes we could seal that no one else found.
Jennifer Laza
19:36 27 Apr 20
Cara Vardeman
21:42 26 Apr 20
Very friendly and professional!Definitely would recommend!
Reagan Smith
01:55 25 Apr 20
Highly recommended. Five star service. They were on time and very professional and courteous. They took care of our pest problems first time around.
Eileen Shellhouse
13:55 16 Apr 20
We appreciated the prompt response to our need and the professional expertise of Derek. It gave us full confidence in their ability to resolve our rodent issues as we saw almost immediate results.
Sara Lindley
13:12 16 Apr 20
josey Anderson
13:10 15 Apr 20
Eric Coovert
14:59 02 Apr 20
My girlfriend and I had an unexpected flea infestation, so we gave them a call. Derek came out a few days later and took care of everything! He was super friendly and professional and listened to and answered all of our questions. We are now having them come out quarterly and I have complete trust in them and their work! I definitely recommend them! I am extremely happy with the results!
Armando Toledo
22:01 26 Mar 20
FullScope was very knowledgeable and professional and provided excellent customer service. I would highly recommend!
Greg Pantzis
21:22 13 Mar 20
We believe in this company because of the results we have experienced. This company stands behind their word, which means a lot to us. They listen to us and what our concerns are, which unfortunately most companies don't do today. Great communication, great results and very reasonable price for their services.
The people who own this company know their products and services. I'm impressed with their knowledge and professionalism.
Cynthia McLemore
13:03 13 Mar 20
Very knowledgeable, friendly and quick to get the appointment and job done. Job well done. Very pleased!
Kim Castleman
14:18 07 Mar 20
Very nice people and very helpful and had recommendations with our issues. Will diffentally use them again..Thanks again Scott and Camille
Ileana Montoya
17:53 06 Mar 20
10/10 I spoke to Camille on the phone first and she was professional and very helpful with any questions I had. When Derek came out to the house he explained everything he would be doing throughly I am happy with the service and the price
I have heard nothing but wonderful things about the company and staff. I look forward to working with you.
Very professional and easy to work with.
Prompt and courteous. Love the technology used to communicate. Quick and easy.
knowledgeable and professional
Derek is a very knowledgeable, honest and hardworking person! FullScope is my choice and should be yours! Thanks Derek and FullScope!