Know the Difference: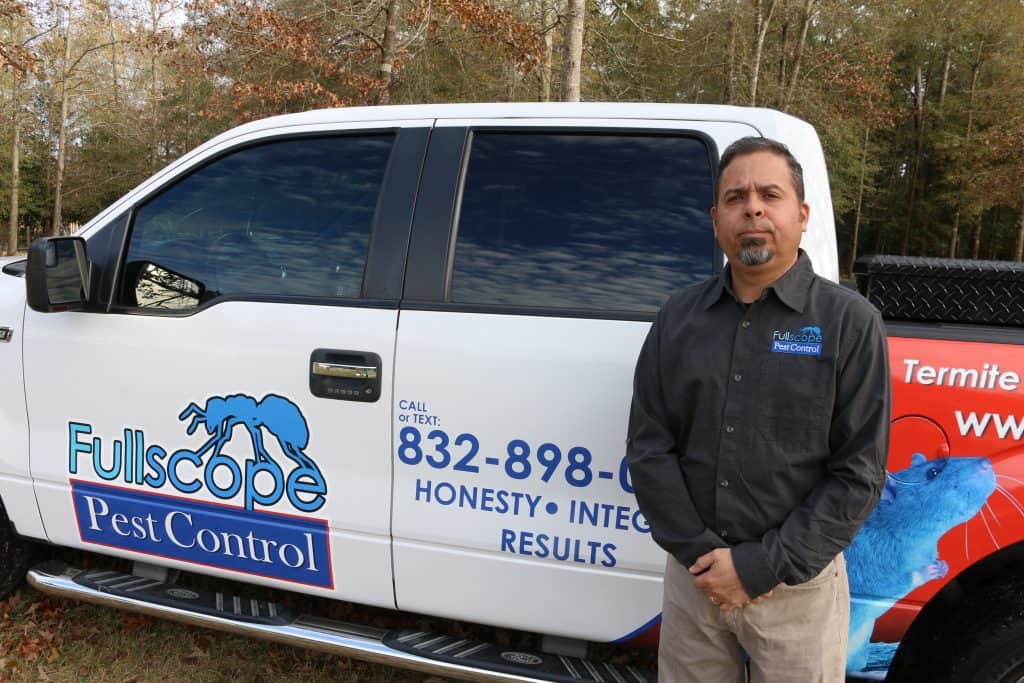 We believe that we don't just offer pest control: we offer pest prevention.
Knowing pests' natural habitats and life cycle gives us the upper hand in prevention, so we do more than just control after the invasion.
We are here to prevent, not just eliminate.
Pests have that name for a reason, and none of us want to have to deal with an uncomfortable and annoying pest situation. There are even some pests that will pose health risks, such as rodents and roaches. Pests can also influence your quality of life.
Our method is not simply the old-fashioned route of pest control, which is spraying a general insecticide around the perimeter of your house on a monthly calendar, no matter what.
We are different: we take the proactive approach to pest control, controlling the harborage areas, entry points, breeding sites, and we continue looking for evidence that a pest is targeting your home to stop it in its tracks.
This takes a professional, more knowledgeable approach to pest control, which requires extensive knowledge of the pest and products that are available.
See why the FullScope Pest Control is the superior choice for all your pest control needs.
Our Money Back Guarantee
We want you to be satisfied with our service and preventative programs, but if for some reason you are not satisfied with the results, we will provide a corrective service at no charge to you. If after 30 days, the problem still exists, we will continue to provide the necessary service at no additional charge.
Who We Are:
Fullscope Pest Control was founded in 2018 by Derek Salazar, by a lifetime resident of the Houston area.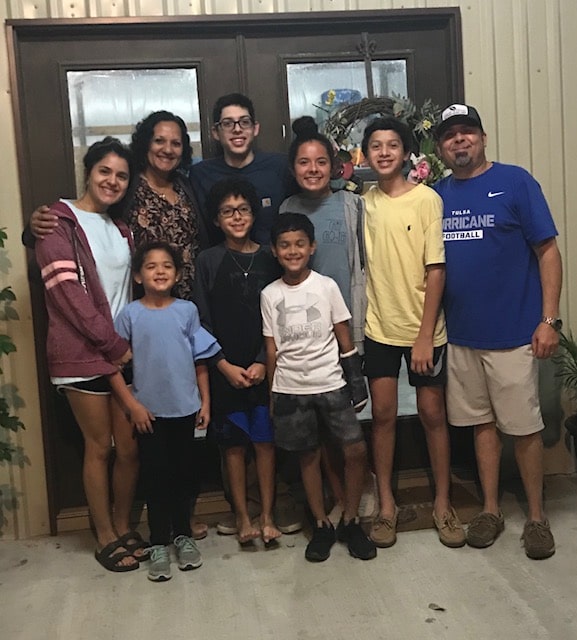 Although, Fullscope Pest Control is new to servicing customers, Derek Salazar brings over 30 years of industry experience and knowledge to the company, spending the past 30 years in the pest control industry, in both the commercial and residential. We have been sharing our chemical and pest knowledge to technicians across the south for those years and know we can service your home or commercial facility with top-notch results.
We are proud to now offer our experience to you, the most important part of the pest control industry. FullScope Pest Control will be serving the Kingwood, Atascocita, Humble, Cleveland, Splendora, New Caney, Porter and surrounding areas. With a highly technical and hands-on background, FullScope not only brings you solutions, but also professional friendly technicians who care about protection your family, pets, and property.
At Fullscope Pest Control we specialize in both commercial and residential pest management offering solutions to virtually all of your pest problems.
Why you should Give Us A Shot:
If you are experiencing pest problems of any kind whether they are roaches, ants, fleas, mosquitoes, termites, and rodents, you owe it to yourself to give FullScope Pest Control the opportunity to solve your problem. FullScope employs the latest innovative methods of Pest Management Practices and implements progressive techniques with your specific pest elimination needs in mind, whether you own a residential or commercial establishment.
Our Promise to you:
FullScope Pest Control was founded for the purpose of providing quality pest control that is safe, effective, convenient, and affordable. We employ our core values daily of honesty, integrity, and satisfying results. Let FullScope Pest Control WOW you with our unmatched quality customer service today.
Already experienced exceptional service from FullScope Pest Control, Leave Us a Review!
FullScope was very knowledgeable and professional and provided excellent customer service. I would highly recommend!
Greg Pantzis
21:22 13 Mar 20
We believe in this company because of the results we have experienced. This company stands behind their word, which means a lot to us. They listen to us and what our concerns are, which unfortunately most companies don't do today. Great communication, great results and very reasonable price for their services.
The people who own this company know their products and services. I'm impressed with their knowledge and professionalism.
Cynthia McLemore
13:03 13 Mar 20
Very knowledgeable, friendly and quick to get the appointment and job done. Job well done. Very pleased!
Kim Castleman
14:18 07 Mar 20
Very nice people and very helpful and had recommendations with our issues. Will diffentally use them again..Thanks again Scott and Camille
Ileana Montoya
17:53 06 Mar 20
10/10 I spoke to Camille on the phone first and she was professional and very helpful with any questions I had. When Derek came out to the house he explained everything he would be doing throughly I am happy with the service and the price
James Nealy
21:31 21 Feb 20
Scott was awesome! Very knowledgeable and very respectful, great customer service!
Lakendra Gaffney
19:10 21 Feb 20
I really appreciate him taking the time to explain and let me know the trouble spots inside of my home. He did a fantastic job
Mary beth Coleman
03:07 20 Feb 20
Quality products and expert and knowledgeable staff have helped me with my pest control needs: flora, fauna, and animal. I am confident in both products and staff!!
Chris Pozzi
14:51 10 Feb 20
You can't beat their knowledge and professionalism. Highly recommended!!
Christy Keeton
11:28 03 Feb 20
They came out quickly. Caught the rodent, disposed of the rodent. Very friendly, too. I would and have recommended this company.
Kirk Kelly
02:39 29 Jan 20
Handled out termite treatment quickly and professionally! Thanks Derek!
FayLynn Lee
02:04 29 Jan 20
Derek is knowledgeable, punctual and thoroughly professional. I am so glad he was recommended to me to do my pest control. I am very pleased with his work and recommend highly.
Andrew Johnson
14:13 07 Jan 20
FullScope is very timely and reasonably priced. They also have a lot of experience. And they are good people too. Definitely recommend.
krichar5656
16:27 06 Jan 20
Great service and flexible with my schedule. Very professional
Eduardo De La Torre
00:03 21 Dec 19
Mark Fontaine
17:58 20 Dec 19
Lynda Eichler
17:09 20 Dec 19
Full scope pest Control is very knowledgeable and professional. We had squirrels and rodents in our attic. They closed the access points and set traps to catch any that may have remained. Their pricing is comparable to other companies. I chose them because of their prompt response and courteous service. We will definitely refer our friends and family.
Lynette Pratt
16:30 17 Dec 19
They are helpful, prompt and worth every penny !!
Chris O'Brien
13:45 13 Dec 19
Prompt service, friendly staff, and bugs around the house are extinct! I highly recommend FullScope. The owner himself personally reaches out to me to ensure that I am satisfied. This level of customer service is hard to come by these days.
I highly recommend Full Scope. Derek is a highly knowledgeable professional who is an expert at his business. Their service quality is great!
Charlie Rice
23:51 12 Dec 19
Prompt and courteous service every time! I recommend FullScope.
Octavio Chavez
18:54 11 Dec 19
Great service. Surpassed quality. Been roach free for starting service.
RJ Martoia
01:01 06 Dec 19
Derek is amazing at his craft. Super polite and great to work with. We had a rat problem that he was able to eradicate quickly. 7 rats trapped and removed. Thank you so much. My wife is so pleased we don't have to listen to them scurry about the ceiling anymore.
Gayle Konik
18:27 03 Dec 19
Very professional, responsive, and great follow up
FullScope was great and went above and beyond. Even swept out the spiderwebs in the garage to make sure they would be visible if they came back.
Susie Baker
14:13 22 Nov 19
Isabella Salazar
06:33 07 Nov 19
Jonathan W. Crowell
15:28 06 Nov 19
Great service, very reliable and knowledgeable. Good to know there's such great pest control service for Kingwood Texas.
Mendi Rodriguez
03:54 06 Nov 19
Derek is a true professional who can help you have a successful pest control experience. His wealth of knowledge will enable you to make an informed decision about your treatment plan. FullScope Pest Control is the go to company for all your pest control needs.
Shannon Cook
02:27 06 Nov 19
Great service. Great pricing. Great staff. Highly recommend!
Great service from good people! Hard to find people who care more about their job than Fullscope. Tech was professional and backed with years of experience. Glad I found them👍👍
Elise Pinkerton
15:14 05 Nov 19
Derrick is very knowledgeable about pest control and got the job done. Overall great service!
Scott Robinson
22:58 04 Nov 19
Derek does an awesome job with our pest service. He is very thorough and always makes sure serviced properly. I definitely recommend using FullScope to prevent insects and pests in you house and around your property.
I'm very impressed with Fullscope. We've tried several other companies and had issues with their products not performing as touted. Fullscope's products have worked and their service has been amazing. I would definitely recommend them.
Zach Spruill
13:14 26 Oct 19
Fast, friendly, and effective service. Highly recommend!
Owen Savage
17:21 12 Oct 19
Toni Fuller
15:43 10 Oct 19
Derek opened his own extermination company after years of working for a nationwide cornerstone extermination company. He is so very knowledgeable not only about the pests in and out of the house but is certified for trees and shrubs. Not everyone has that certification. He diagnosed my dying grass and treated it and now it has come back. Additionally, I have scheduled him for a monthly mosquito treatment to help keep them from biting us. I asked him to spray especially in our driveway because we have shrubs there and it never failed, as soon as we opened our car doors, those mosquitoes would soon fly into our cars! Nothing I hate more than an annoying mosquito flying about the interior of my car when I'm trying to drive!I highly recommend Derek's company. He's a family man of high integrity. He's earned our trust and we will be a long time customer for his company!
Ashley LaBauve
20:13 02 Oct 19
Highly recommend! They sprayed for mosquitoes in our backyard on a last minute call before an outdoor event at our house. While the rest of the neighborhood and especially the green belts are getting swarmed by mosquitoes, we were able to enjoy the outdoors without any issues.
Mendi Rodriguez
00:06 30 Sep 19
Best pest control company in Porter, TX.
kari duggar
17:05 28 Sep 19
Great people to work with before and after treatment. Spent lots of time educating us on prevention tecniques.
Nancy Summerville
21:13 16 Sep 19
Fullscope was very professional and thorough and reasonably priced. Definitely will be using them again in future if needed.
I have heard nothing but wonderful things about the company and staff. I look forward to working with you.
Carlos Gamboa
12:18 27 Jun 19
"Great customer service, very thorough, definitely worth the money"
Leslie Cochran
15:52 05 Jun 19
Awesome pest control company, friendly knowledgeable staff. Love these guys! Will tell all my Kingwood Friends and neighbors!
ellie Porras
23:10 03 Jun 19
Derick was on-time, professional, very thorough, and competitively priced. I will use his services in the future and recommend him to friends
Gayle Hogwood
00:26 31 May 19
Jamie Grahlfs
16:06 29 May 19
Aida Gonzalez
02:44 29 May 19
Derek is super professional and knowledgeable. The pest control service has been very effective. Prices are reasonable and you can't beat the customer service. Highly recommend!
Jim Pinkerton
19:48 28 May 19
Derick was on time and very professional. We will use him again
Noah LaBauve State Farm Insurance Agent
19:45 28 May 19
They are very professional and I would recommend them for your home or office needs
Joel Thigpen
14:52 24 May 19
I was recently introduced to Derek at FullScope Pest Control. He came out to the house, and took care of all of our pest control needs. He is very professional, knowledgeable, and thorough. Add to that, the rates are competitive. I am very happy with the service provided.
Tyson Ferraro
21:29 06 May 19
Cynthia Taylor
18:36 22 Apr 19
Erica Cardenas
12:13 19 Apr 19
Alexa Cerrato
18:36 18 Apr 19
The team was super helpful and very knowledgeable. They answered all my questions and concerns. Would refer them to anyone with pest problems!
Annatte Salazar [DWE]
15:46 09 Apr 19
Anne Tynan [DWE]
15:31 09 Apr 19
Clear Choice
15:56 14 Mar 19
Very professional and very thorough! They do a great job at an affordable price and RELIABLE!
Georgia Kehoe [DWE]
14:52 20 Feb 19
Honest, reliable, excellent service. Years of experience.
Jennifer Heyl [WHE]
23:14 15 Feb 19
Easy to schedule an appointment, tons of experience and knowledge! Answered all my questions and concerns.
Very professional and easy to work with.
Very professional, did a great job and attention to details was amazing. Derek found issues I had not even thought to consider. Would recommend using this company to anyone. You will not be sorry you called them.
Prompt and courteous. Love the technology used to communicate. Quick and easy.
knowledgeable and professional
Patrick Overmyer
18:29 25 Jan 19
Derek is a very knowledgeable, honest and hardworking person! FullScope is my choice and should be yours! Thanks Derek and FullScope!
Yarimar Vazquez
16:04 20 Jan 19
FullScope Pest control is a great company! Their people where very knowledgeable and kind and helped me with every step of the way! They have so much variety when it comes to ways of killing the things you don't want around the house, and their customer service is amazing. Also their website is very detailed and gives a lot of information.
Melanie lopez
00:17 20 Jan 19
Customer service was great!!!!! Recommend to anyone struggling with a pest issue at home. Will definetely call Fullscope if needed in the future!
rebecca sarria
23:44 19 Jan 19
such sweet professional people! haven't seen any pests since
Damahr Riggs
17:55 19 Jan 19
Knew exactly what to do and took care of eveything! And Omg the prices are so reasonable!!!
Very fast and reliable service!The guy knew exactly what he was talking about and my home is now pest free. Will definitely use again