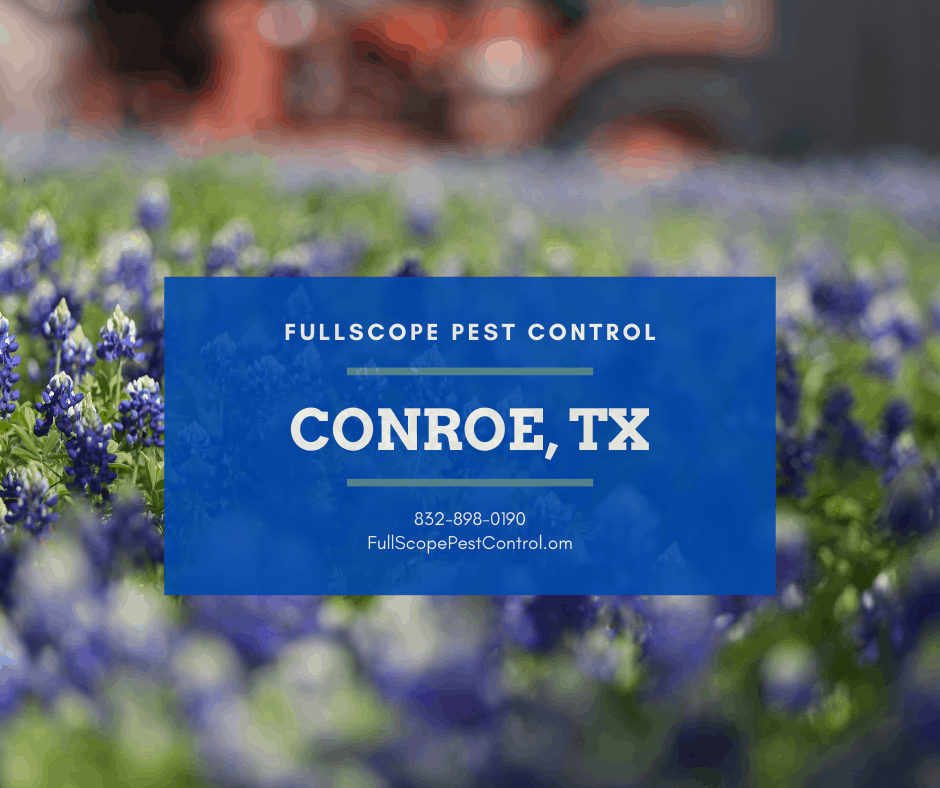 FullScope Pest Control now serving the Conroe, Texas
Call today and ask about our Conroe, Texas Pest Elimination Specials.
Let us take care of the pests so you can enjoy your hometown, Conroe, Texas.
We know what we're doing, and we're here to help.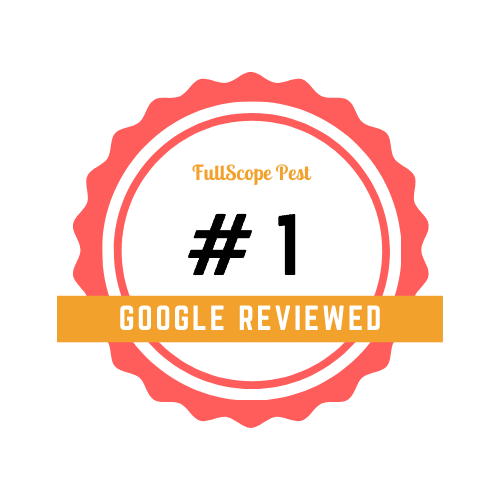 You have a life to lead: going to school, raising a family, going to work, and everything in between that makes your day busy. Let us take pest prevention and elimination off your mind so you can finally have a few minutes to relax. We have been the leading Conroe, Texas exterminators for years, offering services in controlling termites, mosquitoes, and other nuisance pests.
We also offer commercial pest services for business owners who want to keep the workplace safe and healthy.
We can rid you of any current pests ailing you or prevent any from making their mark before they start. We give superior, quality service so you don't have to worry about a thing, and while we work we hope to form lifelong partnerships with you.
Our professional team of Conroe, Texas exterminators has your professional extermination needs covered. We have been at this job for over twenty-six years, and we know the ins and outs of the industry. Our informed technicians know how to get your home or business out of even the direst situations, even if these situations seem overwhelming and impossible to fix.
You and your family's safety is our number one priority, and we treat your home the way we'd treat our own. Our Conroe, Texas Integrated Pest Management services will demonstrate that we have a high standard of performance for ourselves. We get it done right, the first time.
Whether it's a curious raccoon that's made a home in your garage or a colony of termites eating away at your home's interior, our our highly experienced team can help. Don't waste your money on useless product and supplies from your local big box stores. These solutions almost never work. Our professional staff knows what to do. They will rid you of whatever pests have infiltrated your home. Call today and ask about our Current Specials for Conroe, Texas. We guarantee that you'll love what we do, the way we do it, and how quickly we get it all done.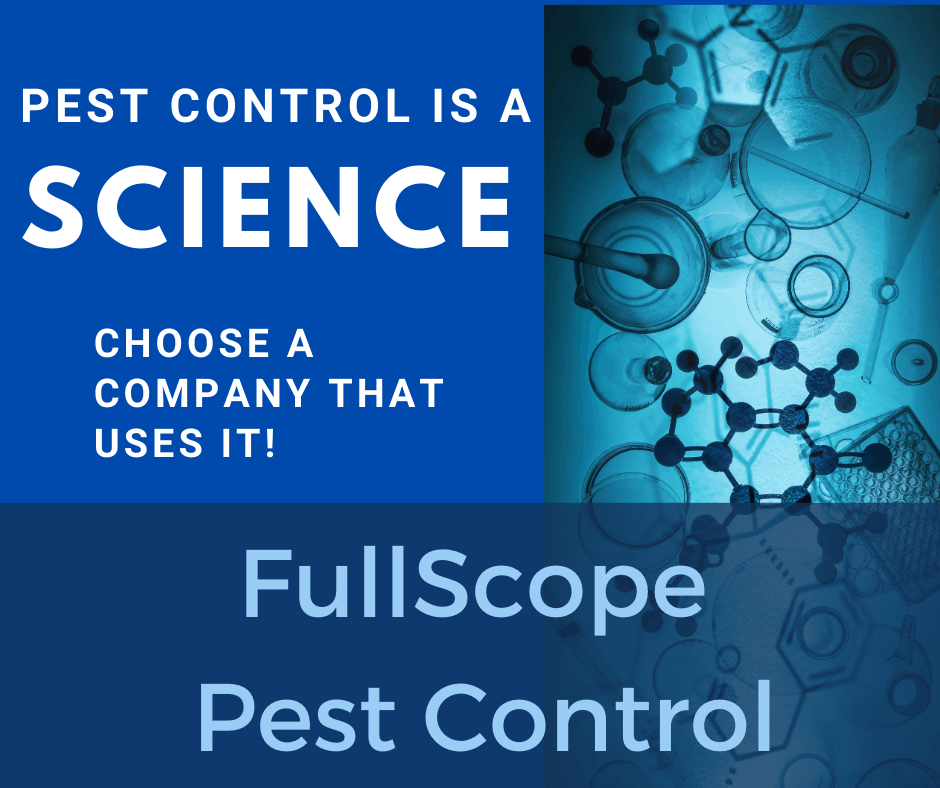 A Little about Conroe:
A city by the lake.
With an aquatic center, a number of parks and playgrounds, and concerts and events happening year-round, Conroe, Texas is a family-friendly and vibrant living community. Conroe is full of piney woods right up against Lake Conroe, which gives its residents the option of boating, fishing, swimming, or anything else fun and water-related. Located just north of Houston, it's an easy drive to visit the large metropolitan city, but Conroe itself boasts a long history of big-name guests performing inside its city limits, including Elvis and Los Tigres del Norte.
Founded on hard-work and diligence from the lumber and oil industries, FullScope Professional Services continues this tradition to this day. We strive to give our community the best and keep the tradition of hard-work alive and well. Let FullScope be your choice for Conroe, Texas pest control. We know you'll be pleased with your results when you work with us.
Call or Text to Schedule an Appointment Today:
How long does it take before one can see results after the initial treatment?
The outcomes will change based on the type of pest, the approach is taken to treat it, and the substance that is utilized. Immediate consequences may be observed, for instance, after a nest of yellow jackets is destroyed or after it is treated with a liquid pesticide. However, using baits to manage ants, rats, and termites takes longer since the pests must ingest the product for it to be effective. Your inspector and technician will go over what to expect from your specific condition.
When can I clean after pest control?
Cleaning your home between three and five days following a pest control treatment is generally safe. If leaving bait around your house was part of your therapy, you should be able to clean around them as long as the bait is avoided.
Always clean before the exterminator arrives to avoid having to wait too long between cleanings.
Is pest control safe for my kids and pets?
Fullscope Pest Control's priority is customer safety and satisfaction, as well as being as environmentally sensitive as possible. All of our materials are biodegradable and EPA-approved, and all of our specialists have been thoroughly trained in industry safety standards and regulations. Our cleaning chemicals are the same as those used in sensitive areas like schools and hospitals. We take pride in providing pest control treatments that are suitable for both pets and children.
How frequently should pest control maintenance be carried out?
We recommend quarterly or bi-monthly pest control treatments for apartments and houses to properly prevent common pests or when moving into your new Conroe, Texas home. Monthly treatments for three to six months are advised for more severe infestations.