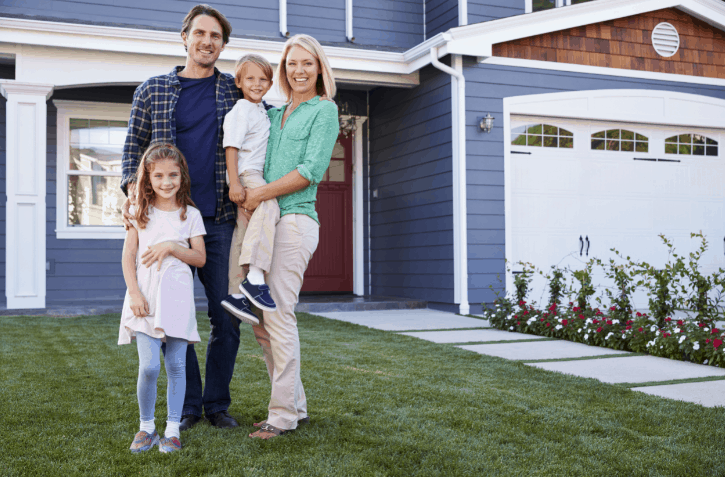 Residential Pest Solutions - FullScope Pest Control
Ever had a bug fly across the room? Ever found an ant in your cereal bowl? If you live anywhere near North Houston, these pests are probably becoming part of daily life. Luckily for us, residential Pest Solutions - FullScope Pest Control is here to help! We will control all kinds of bugs and rodents that try their best to make themselves at home with our family- from bedbugs to ants or raccoons; no pest is too big or small for them as they tackle any problem head on. And if we can't solve it ourselves then rest assured knowing that even though other companies might be cheaper than ours, there's not one out there who cares about your most important investments like we do: Your family and home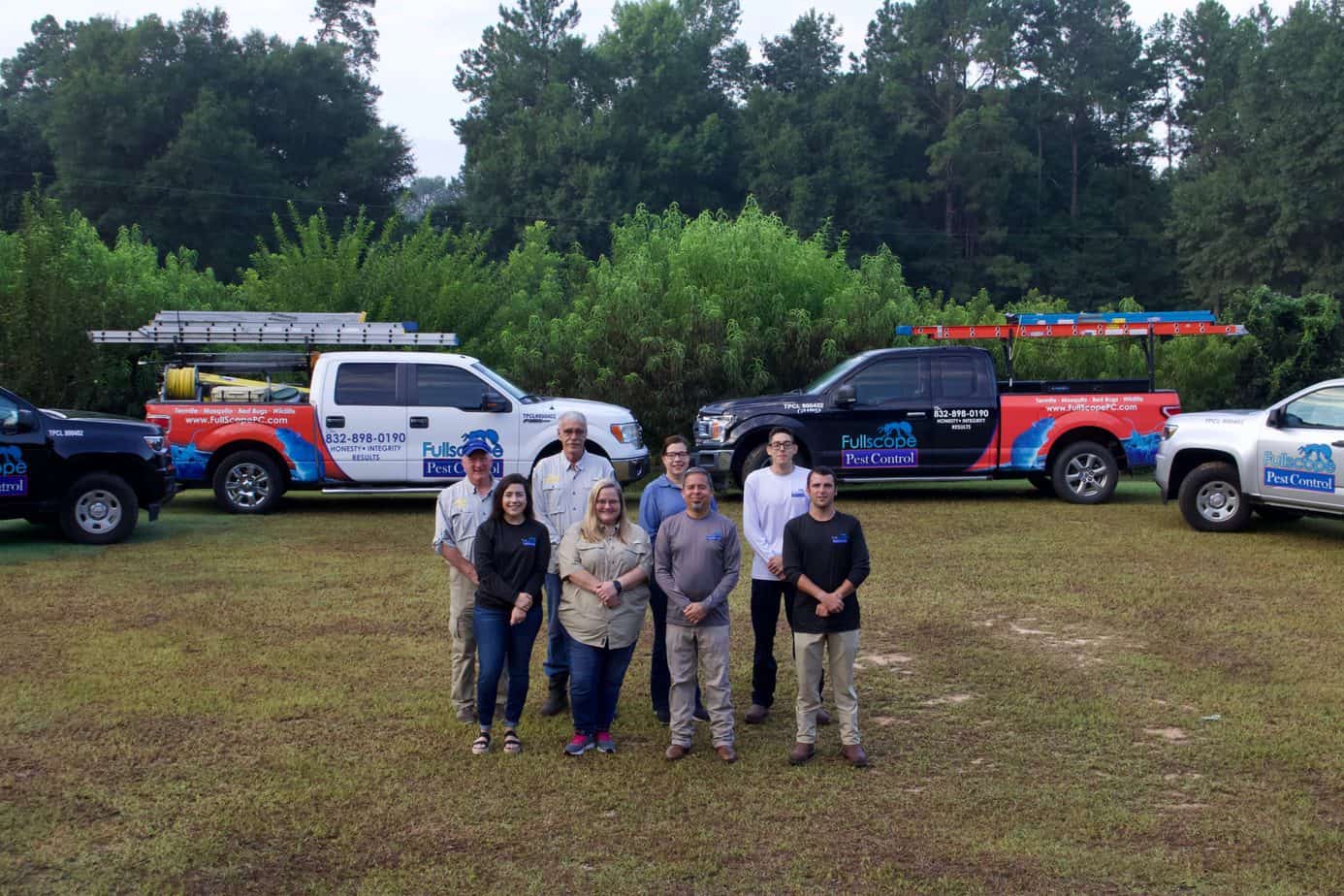 Residential Pest Solutions - FullScope Pest Control
Pests are a part of life, and no one wants to deal with the hassle! Luckily for you our company can help. We pride ourselves on helping you protect your most important investments: family and home. Our comprehensive pest management service will provide quality products that work in an environmentally friendly way while being safe around pets or people alike
FullScope Pest Control offers a comprehensive pest management approach to your home. We're the best in North Houston because we do more than just kill pests - our treatments will eliminate infestations and prevent future ones from developing, too!
Pests are a lot like cockroaches. They thrive in dark and wet places, which means that they're commonly found right under your kitchen sink! Sounds gross and disgusting? It's true. This is why our pest control services include:
Timely scheduling with an also courteous service from the customer-service team to ensure you don't have any surprises come house hunting time. Our pest controls will be designed so it won't disrupt or harm your home (just those pesky bugs!) That way when we leave there'll only be one critter left on the premises--you!
Pest control in the North Houston Area has never been easier. Get on our schedule and we'll take care of everything from there to keep your house pest-free!
The story behind every bug in your home is a sad one, but with Northern Houstons's great service you can sleep well knowing that it will all be taken care of for you. We offer prompt scheduling so call us today - don't let those pesky little critters pull another sleepless night out of you!
All of our pest control services in the North Houston Area include:
Timely scheduling and courteous service

from our customer service team. Our pest control services have been designed to be trouble-free, from the initial call to completion.

Exhaustive inspection

that is performed by one of our highly trained service technicians, identify areas of concern, signs of pest infestations and locate all the potential pest entry points.

A personalized treatment plan

designed after inspection and communication with the client. Our goal is to eliminate pest threats fast and keep them gone.

Exceptionally effective solutions

, we guarantee to eliminate your pest problems quickly and completely, and if they come back so do we.

Pest Tranquility is our goal,

we promise

that your home is in good hands with the professionals at FullScope Pest Management
An on-staff entomologist provides exceptional identification, elimination and prevention guidance. Offer our customers top-notch pest solutions and easy to understand pest consultations.
Pest control is a necessary service that homeowners should not take lightly. We have found the most effective and efficient pest management techniques to keep your home safe from pests, including termites, roaches, spiders or even bed bugs! Our team of professionals will come out promptly on site with their arsenal of products so you can rest easy knowing we're taking care of it for you!

Environmentally Friendly Pest Control
We take our career responsibilities seriously! We are not anything like the old exterminators, our team of licensed technicians, go the extra mile for prevention and elimination of pests.
So when you have pests in and around your home you should not have to worry if the products are harmful.
Our goal is to use an integrated pest solution, apply the least amount of chemicals for the maximum results.
We are able to be successful in this approach, because of our extensive knowledge of pest biology, habitats, and pesticides.
Pet Friendly Products are a Must
Do you have pests in and around your home? No worries, we are here to provide environmentally friendly pest control. We know how important it is for the environment that all of our products be safe - so not only do they work effectively, but there's no worrying about using harmful chemicals either! Our team includes licensed technicians who go above and beyond their job as exterminators because prevention is better than elimination when it comes to pesky bugs that want nothing more than a place like yours on which stay indefinitely. Not sure what type or where these little guys from outer space came from? You can rest assured knowing one thing: if you see them at any point during business hours (24/7), call us right away; we're ready with the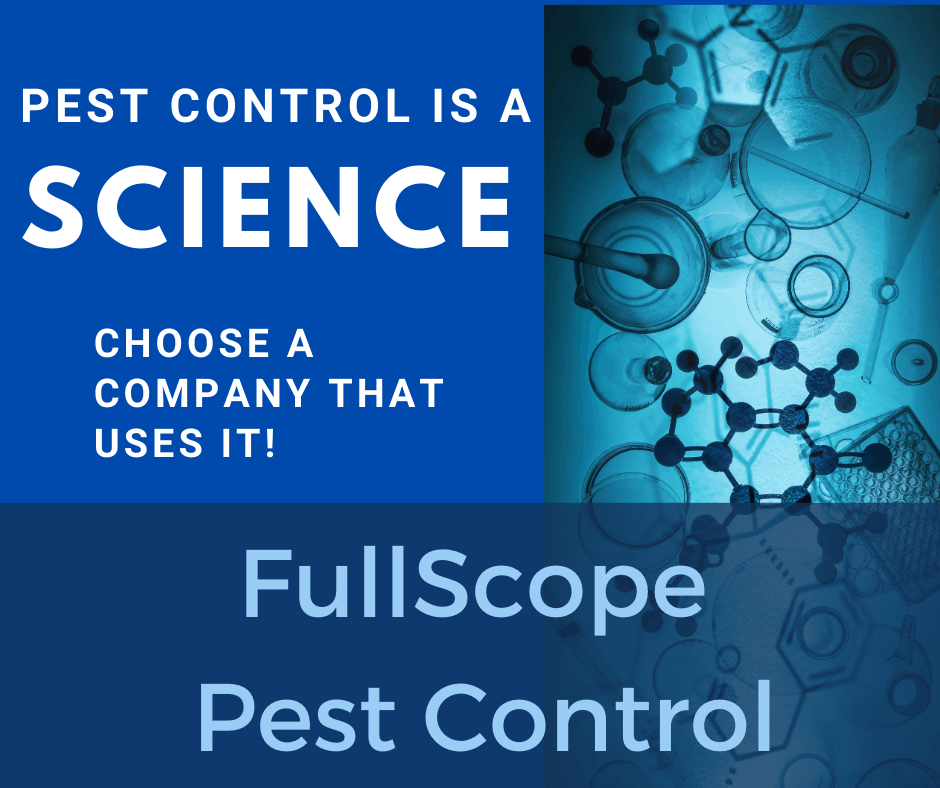 Pests are a nuisance that just won't seem to go away. They can be found in your home, around the outside of it and even inside. And because pests come from all over for food or water they're not easy to get rid of using one solution but we'll do our best! Our service comes with an environmentally friendly pest control guarantee which means you don't have worry about any harmful chemicals involved when trying to take care of these pesky creatures invading your space. Plus only a licensed technician is qualified enough so the experience will always start off right no matter how complicated things might otherwise look like before-hand
We take our career responsibilities seriously! We are not anything like the old exterminators, and we go out of your way to ensure that you're pest-free. So when you have pests in and around your home or office, contact us for an eco-friendly solution which is safe for humans as well as pets. Our goal is to use an integrated pest prevention approach with a minimum amount of chemicals used so there can be maximum results without harming sensitive populations such as children, pregnant women, elderly people etcetera. Contact Green Pest Control today if pests pose any problem near where you live - we will make sure they don't bother anyone ever again!
When you choose FullScope Pest Management, you're choosing a company that's committed to:
Only using EPA-approved and highly tested formulas, some are even organic formulations!

Call our office at 832-898-0190 for more information on our organic treatments.

Protecting the environment through the use of IPM (Integrated Pest Management) techniques.

Training our technicians on all the latest, most effective technologies on the market.
Trust Your Local Team With Over 40 Years of Pest Control Experience
Our family of customers is so important to us that we have a rigorous training program for all new technicians. We won't just teach them the basics, they will learn from our best trainers and pest control experts in order to be able to provide you with exceptional service!
At FullScope Pest Solutions, we don't just want to get the pests out of your home or office. We care about keeping you and your family safe from those pesky invaders as well! Our technicians are trained by top-notch professionals who ensure that our customers not only receive quality service but also a sense of security in knowing they have been taken care of properly for both their safety and future peace. With us on the job, no pest will ever be able to harm any member inside this loving community again!
We not only perform exceptional pest solutions and prevention to our north Houston residents, we absolutely care about our customers and their families and pets.
You are more than just a stop on our technicians routes, you are part of our family of customers.
All of our technicians are fully trained and licensed by the state of Texas, not only passing their test, but passing our test. Our apprentice technicians will spend a minimum of 6 weeks riding and training alongside the best in the business.
Not till we know they are ready will they be allowed to service alone.
Our training process never ends, we are always teaching and training. Rigorous training, ensures our clients all receive the same highly professional pest prevention, no matter what technician protects your home.
Our New Caney exterminators proudly offer our services to the following cities and neighborhoods: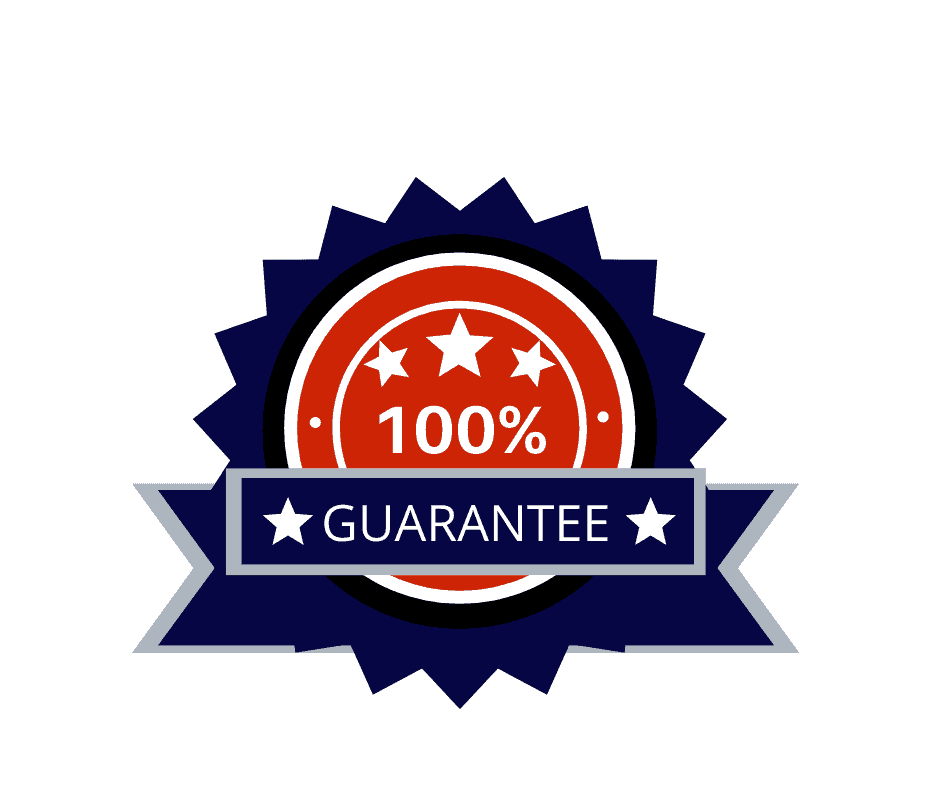 If Pest Come Back Between Service, So Will We!
100% Satisfaction guarantee, we are that confident.
We stand behind our service and are confident of our success in eliminating insects in and around your home.
What this means for you as a customer is that at any point between services you experience any pest issues, we will come back out at no charge. Usually within just a few days.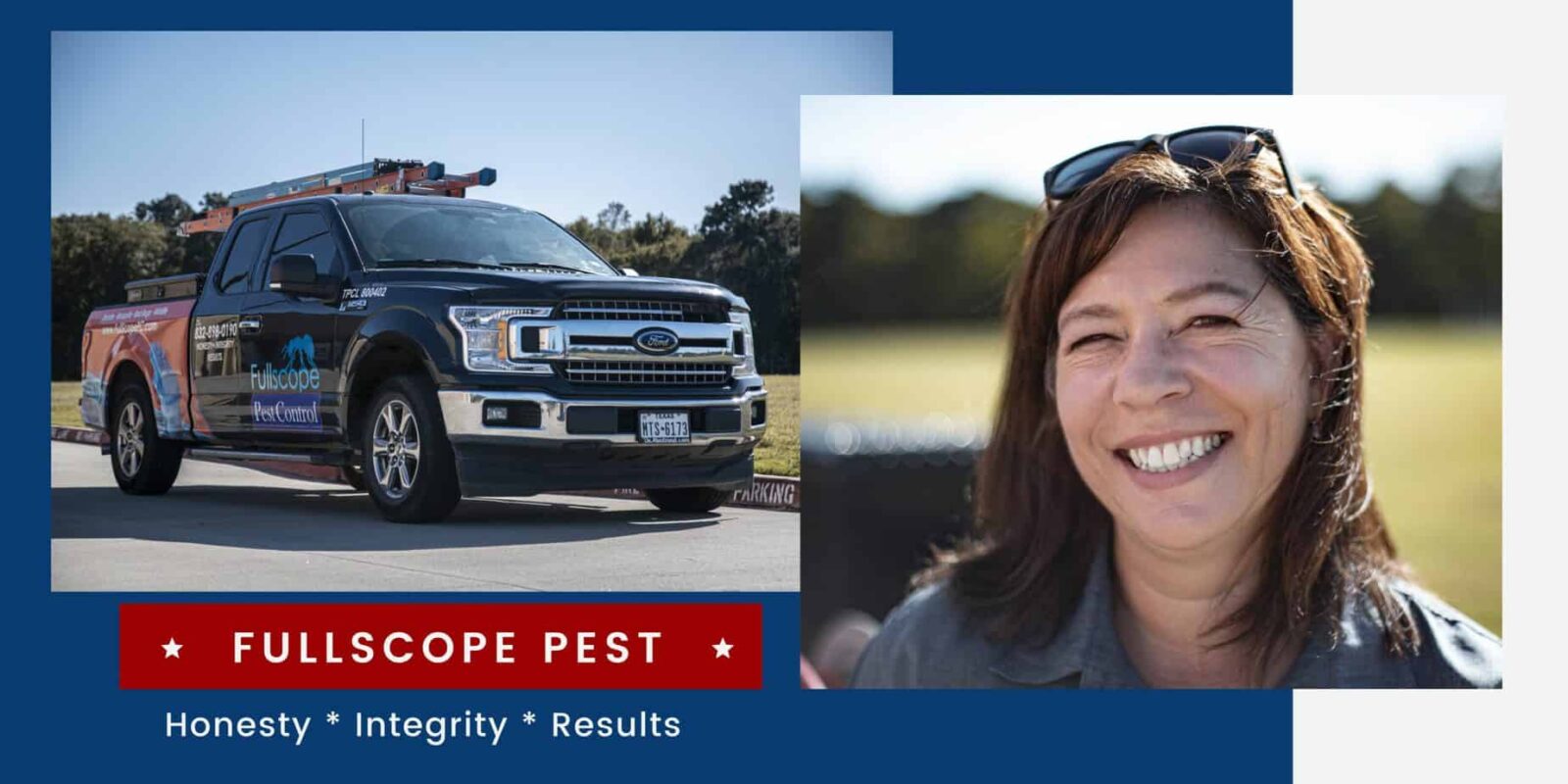 FullScope doesn't take a one-size-fits-all approach to pest control. We promise to treat every home like our own and select the most integrated pest management solution available for your specific needs and requests.
"Honesty. Integrity. Results" isn't just a slogan on our trucks--we take our mantra seriously and apply it to our lives both in and out of work.
We'll keep you informed the entire time and ensure that you are comfortable with our procedures every step of the way. We focus on building relationships with our clients founded in trust and respect.
Let FullScope become a part of your family, and let our highly-trained technicians show you what we do differently.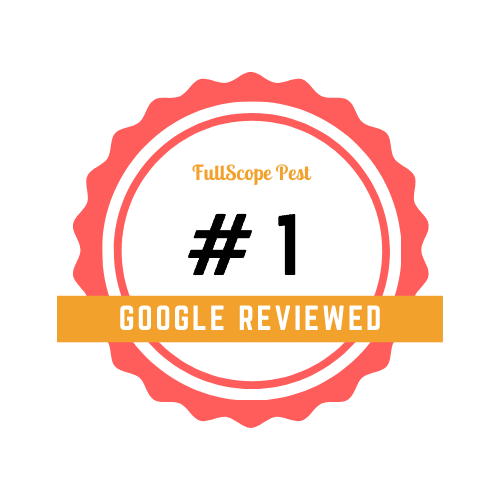 With over 30 years in the chemical and pest control industry, we know we can change the way you think about pest control. We've trained our technicians to feel the same way about pest control that we do, and hope that your opinion will change with seeing the quality services we provide.
At FullScope, we can offer you a pest free home, and defend it from all types of pests, like ants, roaches, termites, rodents, bed bugs, and occasional invaders.
Make the call today for your consultation with one of our highly trained exterminators. Remember, it's never too early to take precautions and ensure the safety of your home.
Choose FullScope Pest Control for all your needs, we are your neighborhood company!
Office Address:
24535 Morgan Cemetery Road
Cleveland, Texas 77328
832-898-0190