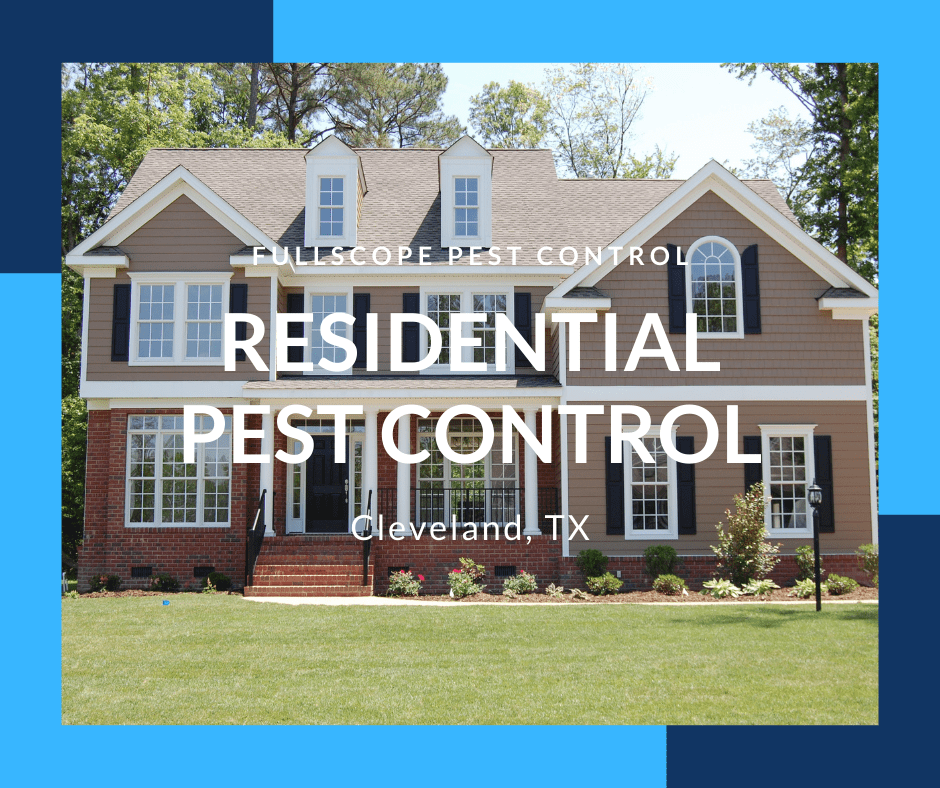 FullScope Residential Pest Control In Cleveland TX
Many homeowners in Cleveland TX are facing a series of battles against the rise of pests on their property. Our FullScope pest control professionals will highly ensure that everything about pests will be taken care of, efficiently and safely as possible.
GET THE BEST CLEVELAND TX PEST CONTROL SERVICE
Apparently, your home has become a breeding ground for these pests. While anyone can perform a simple do-it-yourself strategy against pests, it will certainly work, but only for the short term.
This short timeline can be a critical point in which you or another unsuspecting family member can get ill any time soon on account of, say, a rat that you didn't notice in the last few days.
In times like this, it is highly recommended that you contact our team of FullScope Residential Pest Control in Cleveland to help remove these unwanted creatures from your property at once.
CALL US FOR FULLSCOPE EMERGENCY PEST CONTROL IN CLEVELAND TX
You'd think about the costs, but what's more costly is the high chance of someone falling ill of disease from bacteria carried by pests.
What is so great about our FullScope pest control services? Firstly, infestations by unwanted visitors in your home are immediately eliminated by our team of licensed professional Cleveland TX pest exterminators.
Second, the absence of pests in your home ensures healthy living especially if you have elderly folk and kids around. And lastly, you go about your day worry-free about getting food bitten by mice, or a cockroach taking a lazy stroll in your bedroom.